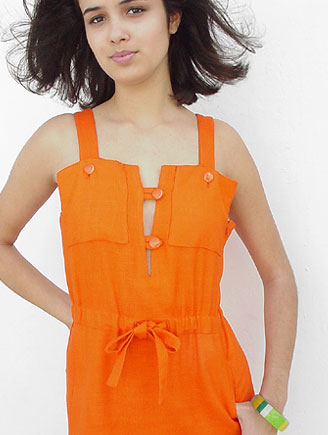 Apart from our New Designer section, all items sold on Posh are the real-deal: decades-old vintage. That means pre-loved, pre-worn, and once in a while, slightly imperfect.

For all the multitude of unworn-with-tags, like-new and pristine pieces that pass through our hands, there will occasionally be an item that shows signs of age and wear. For instance: A heel may be scuffed, a bag may have slight wear on the corners or an interior pen mark, jewelry may be a tad tarnished, and garments may have tiny snags, barely-there blemishes, or a missing label.

In our view, these 'boo-boos' don't diminish the piece's beauty or wearability one bit; rather, they enhance its charm and authenticity. We will always make every attempt to note any and all such 'issues' in our descriptions. Please keep in mind that if you're a perfectionist and can't bear wear and tear of any kind, then frankly, vintage might not be the right choice for you!

It's also worth mentioning that colors may vary from one computer screen to another. Additionally, to be certain that our descriptions are completely accurate, if the color in our photos doesn't precisely match the item in real life, we will always try to make note of it in our text.

Finally, it must be noted that we are three fashion-loving girls, and our rule is not to sell anything that we wouldn't wear and treasure ourselves. We only sell pieces that we love, minor issues or no.

So, at last, here is a brief definition of the terms we use to describe condition:

MINT: No visible imperfections or flaws whatsoever. Sometimes, unworn with tags.

NEAR MINT: One, perhaps two teeny issues. A barely-there spot or a slightly frayed cuff, for example.

EXCELLENT: A few minor imperfections.

GREAT: Has been well-loved and worn, showing its vintage age a bit, but still has a lot of life and years of wear in it.

Posh Vintage is an online boutique bringing you a mix of fashionable, chic & collectible pieces. ALL of our items are sold As Is.

We do our best to provide vintage items in the best possible condition. All our pieces are meticulously hand washed or dry cleaned, and if necessary, repaired before being sold.

We are happy to answer specific questions regarding our stock, please call 800.605.7674 or email us.

Return Policy
It's easy to shop for classic vintage on Posh Vintage.com!

Don't worry - we gladly accept returns on any item over $60.00 for a store credit.

Items $60.00 and under are not returnable.

Here's the deal:
Inform us within 2 days that you want to return the item - and when we get it back, we will send you a certicate good for the total amount of that item.


If you don't see anything that you want now... that's OK... the credit is good till you want to use it!


Of course, the item needs to be returned to us in the same great condition - make sure to insure the package on its trip back!


Sorry - shipping charges are non-refundable.
* Our urban POSH items are non-refundable. *